Top Rated Attorneys Serving Bloomfield Hills & Detroit, MI
Hertz Schram is an innovative, full-service law firm with a 40 year history of success. We pride ourselves on our award-winning team which adheres to the fundamentals of exceptional expertise and client service.
Business Legal Services
We are available to serve businesses in everything from entity formation to complex transactions and dispute resolution. The breadth of our practice allows us a unique understanding of the goals and pressures facing our clients.
View All Business Services
Personal Legal Services
We are small enough to provide the compassionate counsel and personal attention you deserve, yet large enough to properly staff your case and do more than just hold our own against even the most formidable and well-financed opponents.
View All Personal Services
About Our Law Firm
For more than 40 years, our attorneys have represented both individuals and businesses with a level of ingenuity, tenacity and professionalism that few other Midwest law firms possess.
Hertz Schram is an Award-Winning Law Firm in Michigan Serving All of Your Business & Personal Legal Needs
Hertz Schram is an innovative, forward-thinking law firm with a strong foundation. With a 40+ year history, we have adhered to the fundamentals of client service and expertise with the best lawyers. Our award-winning veteran attorneys are highly respected throughout the State of Michigan, Oakland County, Wayne County, Macomb County, Washtenaw County,  Detroit, Bloomfield Hills, Birmingham, Macomb, Sterling Heights, Ann Arbor, and across the State of Michigan and nationally. Innovation, problem-solving creativity, growth and flexibility define our firm culture. Yet some things at Hertz Schram remain constant: Our dedication to our clients will not ever change. Do not hesitate to contact us to find out how we can help you with your legal needs.
Detroit Business & Corporate Lawyers
We offer business legal services in a wide variety of practice areas. Whether you are involved with a $100,000,000 OEM, are starting a brand-new business venture, or involved in a seemingly irreconcilable controversy, business or commercial litigation — we can help. We regularly and routinely assist clients with business law matters, including mergers and acquisitions (M&A Advisor 2013 M&A Deal of the Year Award), real estate matters of all types, tax matters, securities litigation, FINRA regulation, arbitration, mediation and everything in between. Do not hesitate to contact us to find out how we can help you.
Personal Legal Services in the Detroit Area
From time to time we all require legal assistance. Whether you've suffered an injury, require a new estate plan, need to probate the estate of a loved one, or require assistance in a criminal matter, federal or state, felony or misdemeanor, DUI or other traffic offenses, we have the depth and talent to assist you. We have a very strong and experienced group of lawyers in our family law, criminal, probate and negligence sections. We can help with a divorce, custody matters, will or trust contest, or in the unfortunate event of suffering and injury from an accident or medical or nursing home malpractice. Whatever your personal legal needs, we have the knowledge and skill to address any issue. We take a vested interest in our clients and give all of our clients personalized attention.  Do not hesitate to contact us to find out how we can help you.
Lawyers in the Detroit & Bloomfield Hills, MI Areas
Read More
Best Criminal Defense Lawyers in Michigan
Choosing a law firm can be a daunting task. When confronted with potential criminal liability, you want to make sure your case is in good hands with an experienced criminal law firm with the best lawyers in Michigan for all your federal, including federal white-collar crimes, grand jury witness representations, internal investigations, internet crimes, fraud offenses, RICO and racketeering charges, money laundering, all drug and narcotic cases, and state criminal matters. We are a midsize firm with the talent and strength of a large firm to take on the government in any criminal matter. Hertz Schram has handled thousands of criminal cases, including misdemeanors and felonies, DUI, other traffic offenses, including reckless and careless driving, driving offenses including injuries or fatalities, minor in possession, and all driver's license suspensions or other issues. Our team works to develop effective defense strategies that improve the chances of having charges dropped or punishment reduced and eliminated. We shatter the belief that the strongest legal representation is only found at the largest, costliest law firms. From our two law offices in Detroit Wayne County and Bloomfield Hills Oakland County, we represent clients throughout Southeast Michigan, the Midwest, the United States (U.S.), and Pontiac, Michigan.  Do not hesitate to contact us to find out how we can help you.
Best Family Lawyers & Divorce Attorneys in Bloomfield Hills, Detroit, Pontiac Oakland County, Wayne County & Macomb County
Family law matters can be a very stressful time. Our goal is to make sure that you don't incur any more stress during the process. With years of experience, the Family Law Attorneys at Hertz Schram do everything in their power to minimize the emotional strain and create a custom legal strategy designed to specifically meet your needs. We will handle all aspects of divorce, spousal support alimony, marital assets, division of separate property, division of closely held business entities, child support, all post-judgment proceedings including child support, child custody and parenting time, spousal support and alimony matters.  A family law firm that specializes in grandparents' rights, stepparent adoptions, fathers' rights, mothers' rights.  We pursue marital tort litigation in cases of assault, abuse, fraud, emotional distress, personal protection orders (PPOs). Our attorneys also prepare prenuptial and post-marital agreements. Email us or call us right away to schedule a consultation with a dedicated family law attorney.
Best Business Lawyers & Corporate Attorneys in Michigan Proudly Serving Detroit, Bloomfield Hills, Ann Arbor, Sterling Heights, Birmingham & the Surrounding Areas
Hertz Schram has over 40 years of experience as a Business Law Firm representing businesses of all sizes including multinational corporations to sole proprietorships. Our corporate practice lawyers have undertaken and completed a multitude of transactions both domestically and internationally. Businesses experience cycles of growth and downturns and we value our role in helping you with a customized approach relying on our years of experience and expertise in providing the best lawyers and top lawyers. At Hertz Schram, we represent businesses across many industries including; M&A Advisor award-winning multi-million dollar mergers and acquisitions, and full scope of legal services for startup businesses and companies including formation, securities offerings and private placements, real estate sales, acquisitions, leasing syndication, financing, commercial litigation, securities law firm handling securities litigation, brokerage firms and broker-dealers with FINRA regulatory matters, communications, banking, finance, healthcare, manufacturing, automotive, software, technology, media, and entertainment.  Almost every transaction creates a tax consequence.
The tax law attorneys at Hertz Schram draw upon their significant tax experience to help our clients assess their goals and meet their objectives with evaluation and tax planning for business entities, trusts, estates and individuals. They are experienced in federal, state and local taxation, real estate taxation, federal and state disputes and controversies, and the effect each has on both individual and business transactions as well as the planning of a client's estate with regard to wealth transfer issues and business succession. Our tax attorneys represent clients at all stages of tax audits, tax controversies, including IRS appeals and state administrative proceedings, and tax litigation (federal and state), including the administrative process, appeals and the judicial level.
Qualified Business & Corporate Lawyers That Handle: Securities Litigation & Securities Offerings Commercial Litigation & More in Detroit, Bloomfield Hills, Ann Arbor, Birmingham, Sterling Heights & the Surrounding Detroit Metro Area
Our top business lawyers handle commercial litigation matters in Oakland County, Wayne County Detroit and Macomb County and throughout the State of Michigan. We commonly handle matters involving disputes over intellectual property, covenants not to compete and breach of contract matters. Email us or call us right away to schedule a consultation with a business law attorney.
Will Contests, Trust Dispute Probate Administration and Estate Planning
If you or a family member is involved in a dispute over estate administration or the validity of a will or trust, the lawyers of Hertz Schram are the best attorneys to help you. Our top-rated legal team has the resources and experience to handle even the most complicated will and trust disputes, making us one of the state's pre-eminent resources for estate and probate litigation. We represent parties on both sides of these disputes and contests; whether you are challenging a will or trust or defending against a challenge by someone else, need will and trust administration, probate administration, estate and trust litigation, trustee representation, beneficiary representation, guardianships, conservatorships, we can help. These matters often involve testamentary capacity and breaches of fiduciary duty whether by a trustee or a personal representative. We also have very substantial expertise in matters of undue influence. We've handled these matters in courts throughout the State of Michigan and notably in Wayne County, Oakland County and Macomb County.
We have very substantial experience in preparing estate plans for individuals and families from huge family fortunes to modest family cottages. Our top-rated tax and estate planning attorneys handle all matters including revocable living trusts, wills, financial powers of attorney, medical powers of attorney, dynasty trusts, cottage trusts, education trusts, and 529 plans, retirement account trusts and tax planning, trust and estate administration, estate tax returns, gift tax returns, and termination of irrevocable trusts. Our tax and estate planning lawyers know how to address these issues with thoughtfulness and care while giving proper attention to potential tax ramifications. We take great pride in saving our clients from having to pay the government and the IRS a portion of their life savings.
Entertainment Law
We believe that you should focus on your creative work. Our team is here to help with the business end of things. When you choose our top entertainment lawyers to represent you, we will help you with contract negotiations, recording agreements, music and literary publishing agreements, producer and engineer agreements, performance and appearance agreements, songwriting agreements, screenwriter agreements, digital millennium copyright act compliance and enforcement, business entity formation, copyright and trademark infringement defense and prosecution, arbitration, mediation, litigation involving entertainment industry-related issues including copyrights, trademarks, transactions, royalty and business disputes, event marketing, advertising, and promotion budget and media purchasing analysis, risk management assessment, vendor agreements, and broadcast licenses.  We will learn about what you do, the art you create, the music you perform or the films you make. We want you to be confident that the steps we take are in line with your goals. To do that, we make certain that we know what your goals are.
Accidents, Personal Injury, Negligence & Medical Malpractice
Our personal injury law firm has the best lawyers in Michigan with more than three decades of professionalism, compassionate counseling, timely attention and top-rated lawyers with legal expertise to every client and each unique circumstance. We also handle auto accidents and claims, truck accidents, motorcycle accidents, or other personal injury claims, and professional negligence cases which includes medical malpractice, nursing home neglect claims, wrongful death claims, dental malpractice, chiropractor negligence and physical therapy negligence on a contingent fee basis, which means that you will not pay any legal fees unless we obtain a verdict or settlement on your behalf which is called taking the case on a contingent fee basis. Serving Detroit, Bloomfield Hills, Pontiac, Detroit, Wayne County, Macomb County and Oakland County and all communities throughout Michigan. Email us or call us right away to schedule a consultation with an estate planning or probate law attorney.
Pensions & Retirement Benefits
Hertz Schram's Pension Lawyers are uniquely qualified to answer your pension questions and help resolve your pension problems including defined benefit plans, defined contribution plans including 401(k), executive benefit plans and multi-employer plans. Hertz Schram is one of the leading law firms in the United States (US) helping participants and beneficiaries recover the pension and retirement benefits to which they are legally entitled for pension justice.  In fact, our attorneys have recovered over $120 million in pension and retirement benefits for over 20,000 pension plan participants and their beneficiaries in the past 15 years.  Our pension lawyers have been reported in numerous publications and on many websites including The Wall Street Journal, Lawyers Weekly USA, The Washington Post, The Detroit News, Crain's Detroit Business News and many more. Contact our pension lawyers with your pension issue or problem, they may be able to help you.
Camp & Recreational Legal Experts Within the United States & Canada
As both a Lawyer and Summer Camp Owner/Director for 50 plus years, Victor Norris has the highly specialized knowledge and expertise to provide the legal representation and litigation/arbitration services necessary to address any liability claim for claimants or defendants, in any summer camp or other recreational activities or endeavors, including accidents and injuries, drownings, and sex abuse.  He is equipped with the knowledge and expertise to represent the injured parties, camps, and other recreational operations, as well as for defendants or insurance companies nationally.  Victor also offers expert witness services in camp and recreation injuries and claims for litigation, arbitration & mediation, claim review, evaluation, consultation and provide expert testimony.  Victor can also provide Camp Consultant Services for risk management, loss prevention, and cost containment. Email us or call us right away to schedule a consultation with the best lawyer Victor Norris.
Qui Tam / Whistleblower Claims / FALSE CLAIMS ACT
Hertz Schram has represented hundreds of whistleblowers nationally who have successfully recovered millions of dollars by reporting qui tam, false claims, and fraud. Whistleblowers are fundamental to ensuring that stolen taxpayers' money is rightfully returned to the governments' treasuries. Hertz Schram represents whistleblowers nationwide in federal and state False Claims Act cases. The False Claims Acts provide financial incentives to whistleblowers (referred to as "relators") who successfully report these frauds whether it is healthcare fraud or theft of funds designated for various government-funded programs including Housing and Urban Development (HUD), Federal Aviation Administration (FAA), Department of Defense (DOD) and Department of Education (DOE).  Our top-rated lawyers can help with representing the whistleblower in filing claims on behalf of the federal and states' governments for illegal false claim as well as help with retaliation claims by current or former employees who suffered adverse action by his/her employer for addressing the violations of the False Claims Act within the United States and Michigan. Email us or call us right away to schedule a consultation with our whistleblower law attorneys.
Class Actions & Collective Action
Class action litigation provides a mechanism for large groups of individuals to join forces to challenge a common violation of law to accomplish a common remedy. Hertz Schram has an impressive track record in successfully bringing class actions on behalf of similarly situated people to secure significant monetary and equitable relief. Hertz Schram has resolved class action cases based on violations of state and federal anti-discrimination laws and claims arising out of environmental disasters, like the Enbridge oil spill resulting in recoveries in the millions of dollars.  In recent years, Hertz Schram has observed an increase in employees who are pursuing claims for wages and hours under the federal Fair Labor Standards Act (FLSA). The FLSA requires covered employers to pay non-exempt employees minimum wages for all hours worked and overtime for hours worked in excess of 40 hours in a workweek.  If you suspect you have suffered an injury, damages, and/or a financial loss that may trigger or be the subject of a class or collective action for overtime wage justice, you should take advantage of the experience of Hertz Schram's specialist's top-rated attorneys. We are thorough, creative and trustworthy and will provide you with the right advice and representation. Email us or call us right away to schedule a consultation with our class action or collective action law attorneys.
Paycheck Protection Program (PPP) Lawyers – Let Us Help Guide You Through The SBA Loan Process
With the current COVID-19 Crisis still pressing on, and the rules for the Payment Protection Program (PPP) changing quickly, our firm decided that we wanted to share all of the newest updates to all of our clients. To learn more about the Paycheck Protection Program click the link to see our updated informational sheet and applications. If you or your business still need help, our business attorneys have the experience you need to navigate the SBA Loan Process to help you with the Paycheck Protection Program. Contact our PPP & COVID-19 Relief Lawyers today if you or your business need assistance or clarification on the SBA Loan process or requirements.
Top Business Law Firm in Michigan –  Michigan's Best Criminal Defense Attorneys – Lawyers Serving the Areas of Bloomfield Hills, MI, Detroit, MI, and Pontiac, MI, Birmingham, MI, Macomb, MI, Sterling Heights, MI & Ann Arbor, MI
Awards and Accolades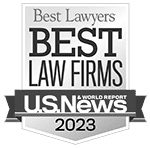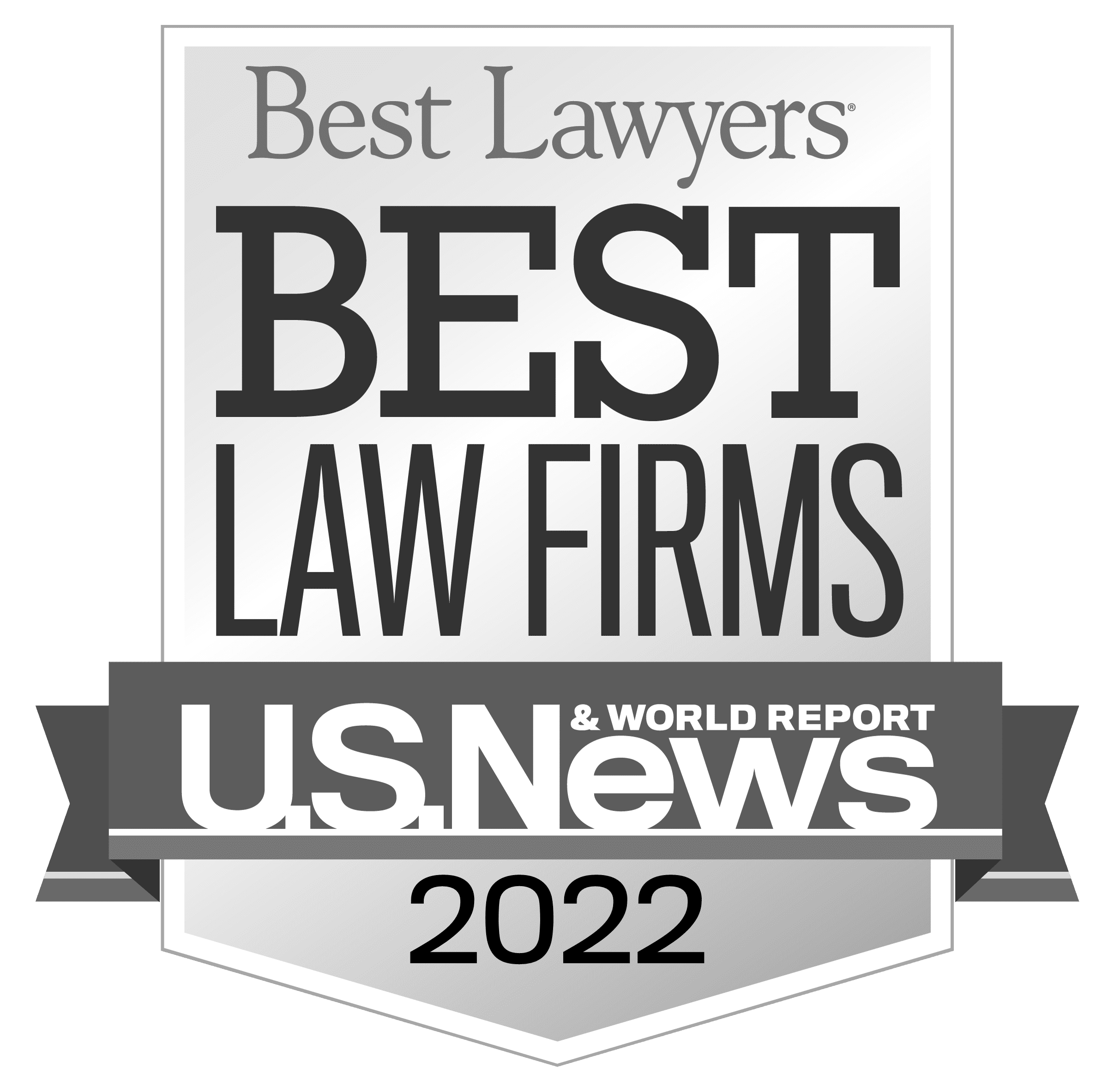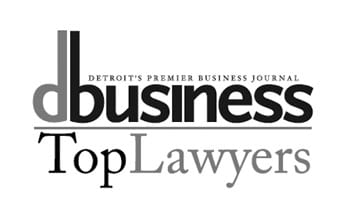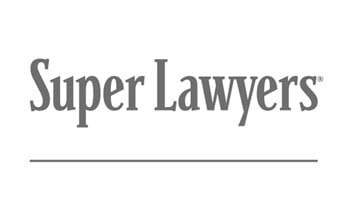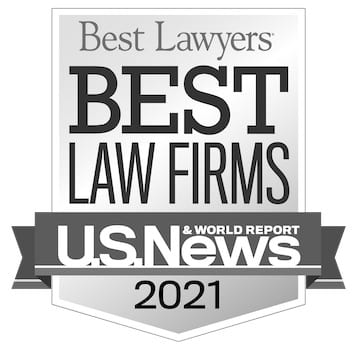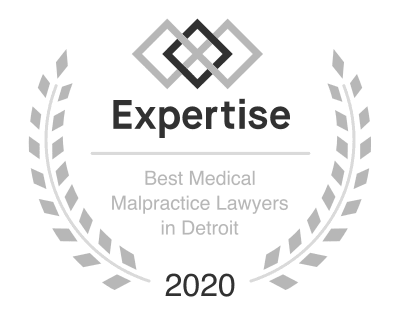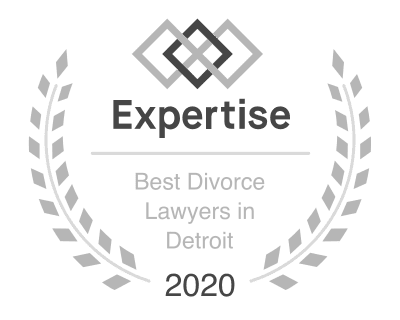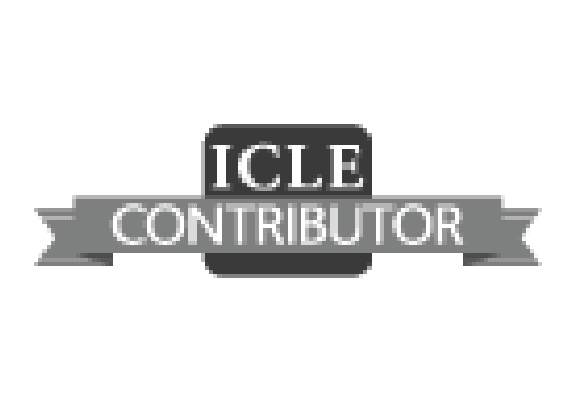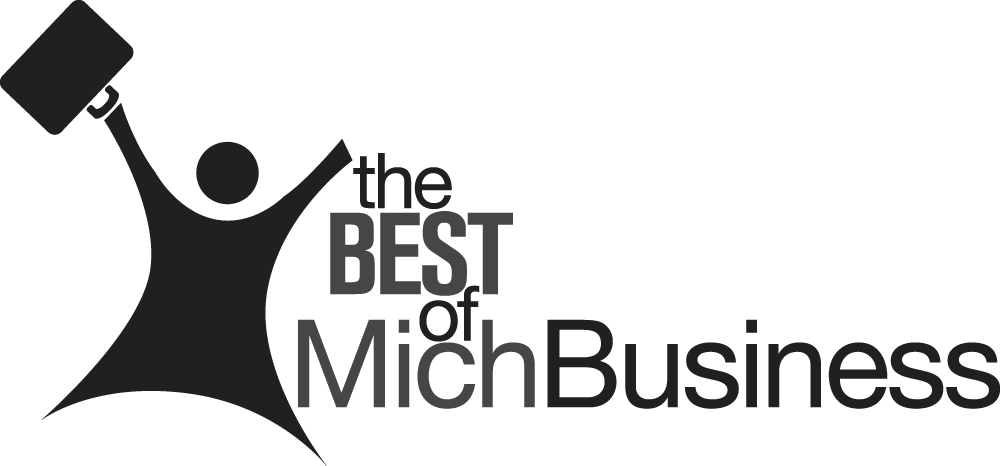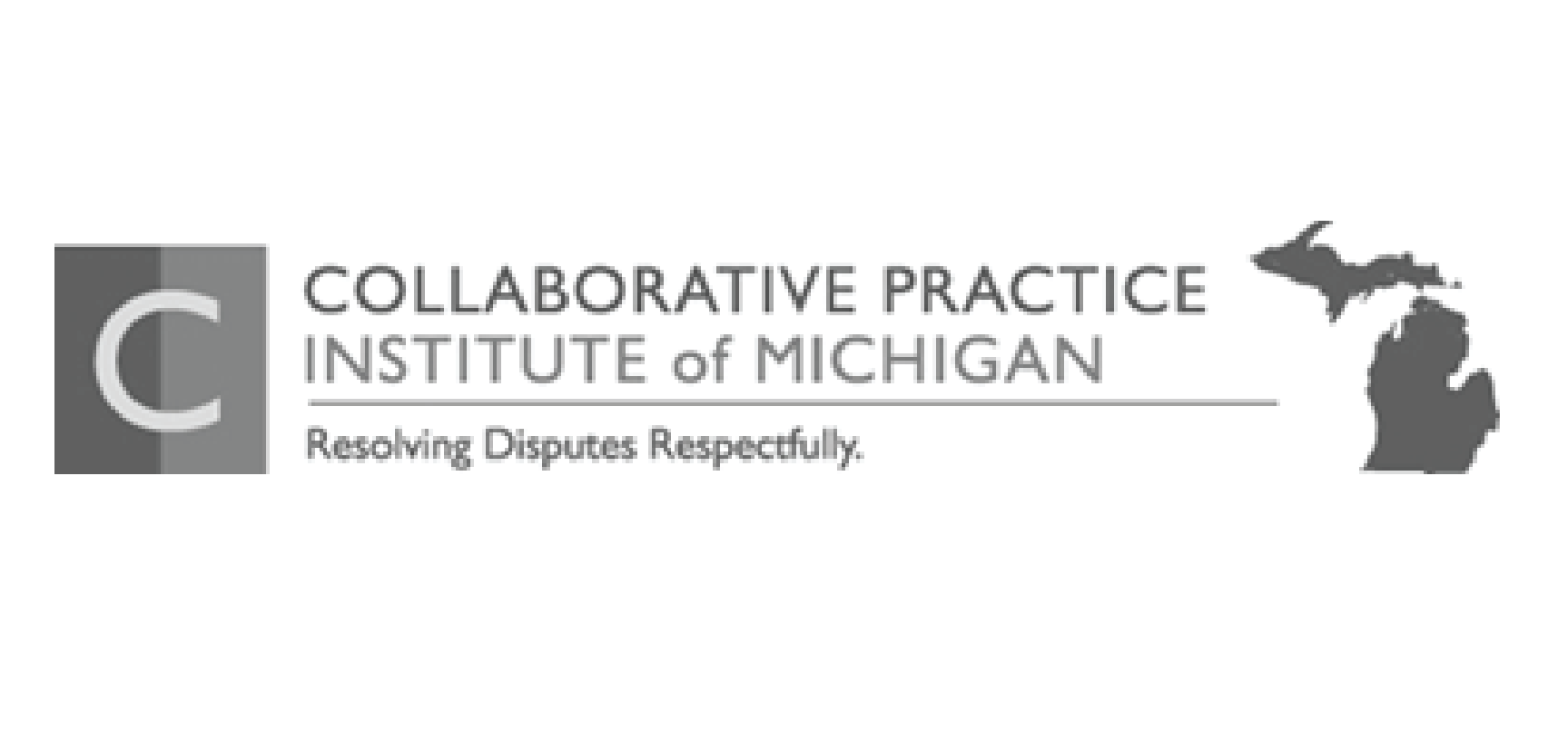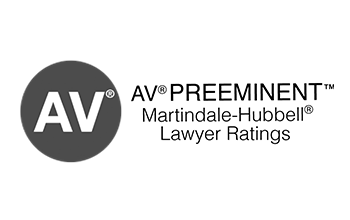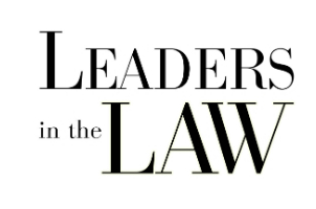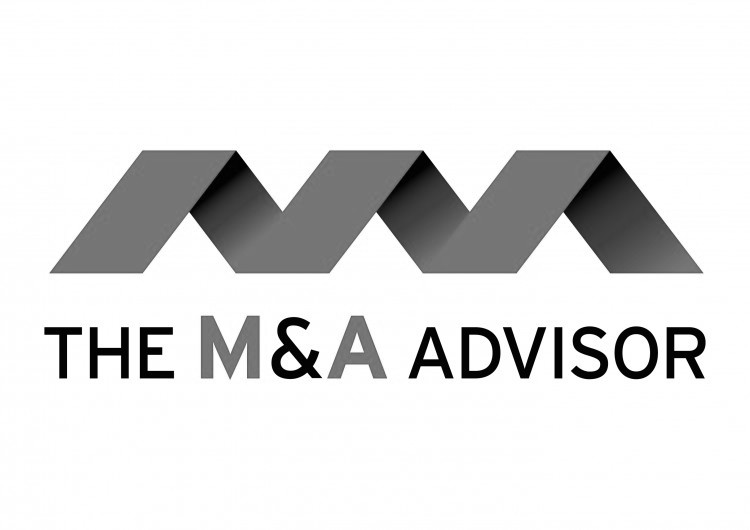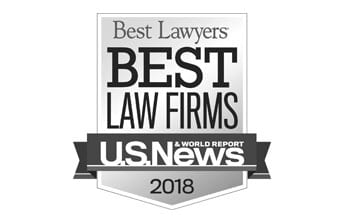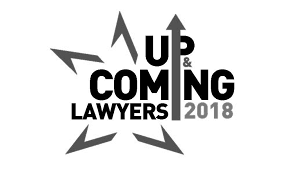 Featured Blog Posts
The latest from our team at Hertz Schram, where we provide our clients with the bold,
forward-thinking and uncommonly creative legal solutions they deserve.
Read All Blog Posts